UV Painting Workshop
30nov6:30 pm9:00 pmUV Painting Workshop
Event Details

Take your chance to create using NEON colours under our specially set up UV lights will you choose UV Painting or UV Doodling?

We're excited to be collaborating with GRUB and friends and to host a UV Art workshop in the Teepee on First Street, outside of HOME Cinema.

We'll set up our UV lights and physcadelic space in the TeePee and you will then get the chance to join us and choose between UV Painting with the assistance from our teacher or a free UV Doodling session with NEON Pastels, Pencils and Pens. *This is the listing for UV Painting, please check our eventbrite page for the UV Doodling as the ticker prices differ.

We'll bring along a wide selection of references for your to choose and be inspired from. These references will be suited to painting with NEON colours and will include work from famour artists, cute illustrations, night time landscapes, Christmas themes and more!

UV Painting

Paint with Acrylic and Neon paints onto canvas under the instruction of our founder and local artist Ula who will begin by introducing UV Painting to you explaining various painting techniques. Ula will then provide you with ongoing guidance and advice according to the reference you've chosen and she will help you acheive the ideas that will be bubbling inside of your creative minds.

.

This workshop is located at the Teepee on First street which is opposite Home Cinema, food and drink will be available to purchase before, during and after the workshop.

Knowledge required

• Beginner friendly – all levels welcome.

Materials (all provided)

• UV Paint, Stretched canvas or Neon Pencils, pens and pastel on Paper.

What you'll get:

• All of the equipment and materials needed for your class.

• Protective equipment such as aprons.

What to bring

• Comfortable clothes that you don't mind getting a little paint on.

• A carrying bag for take your artworks home.

Througout the session we might take photographs and towards the end we'll ask you to pose with your work, this is for social media use.

This workshop is suitable for people aged 16 and above.

If you have any concerns about the above just send us a message or E-mail on floatingartuk@gmail.com

Happy Creating!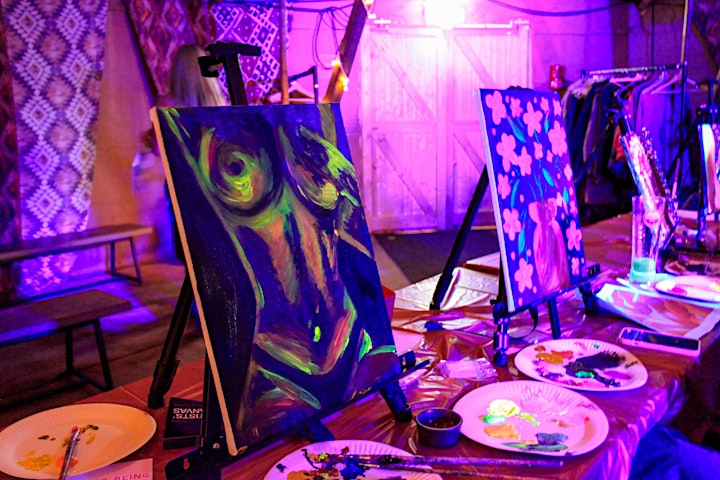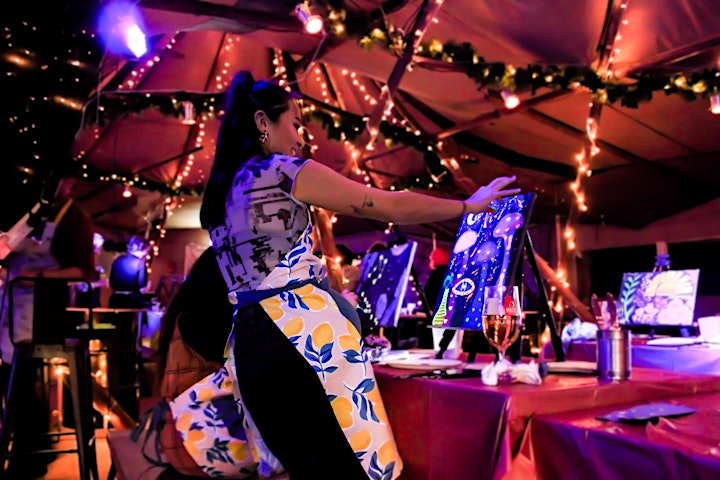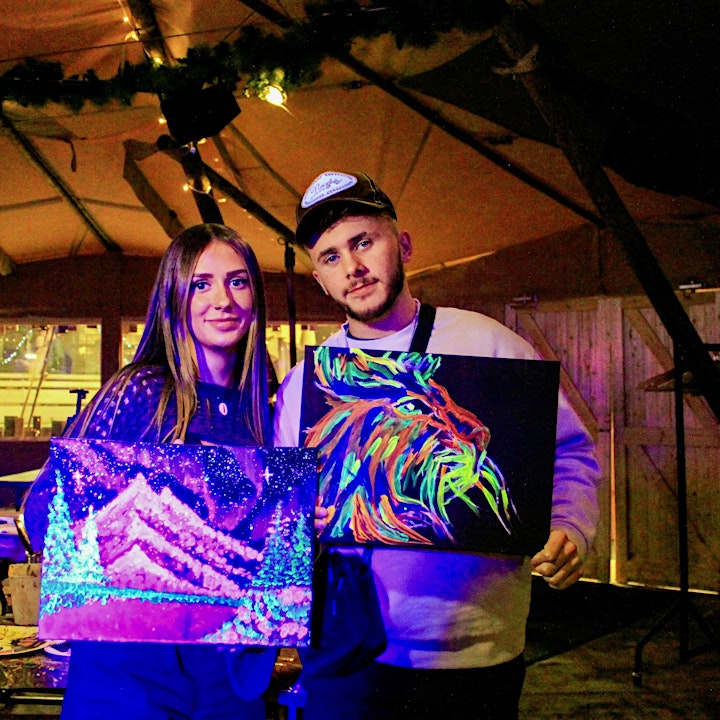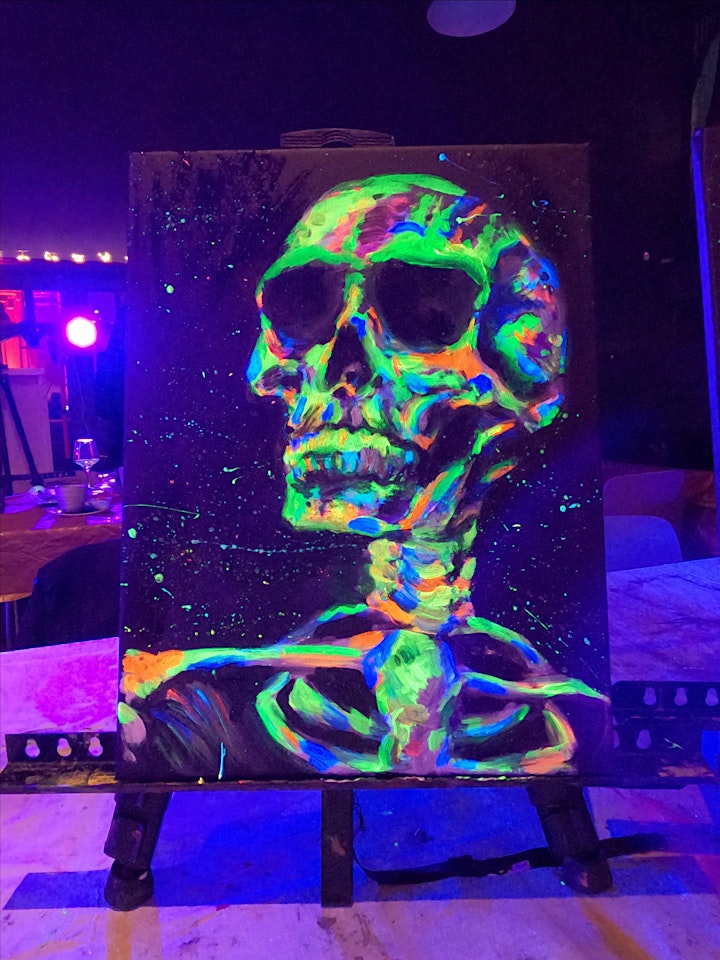 Time

(Thursday) 6:30 pm - 9:00 pm
Location

The Teepee on First Street

First Street, Manchester, M15 4FN