Tour of York by AVG Guide
09dec10:30 am12:30 pmTour of York by AVG Guide
Event Details

Your free tour of York is provided by a dedicated band of volunteers who take you through the history of York in a two hour expose'…

You will be taken to parts of the ancient city that you may not find on your own. You'll hear the individual interpretation by your guide and get a real sense of understanding as well as some brilliant viewing locations of the greatest walled City in the United Kingdom.

"The History of York is the History of England" George VI.

The AVG is committed to ensuring that our guests and guides enjoy the City in as safe a manner as possible. We are limiting numbers with each tour guide to 15 as we believe this allows for appropriate management of the group by each guide and provides a more enjoyable experience for our guests. There are usually two guides on duty so 30 guests in total per tour time.

PLEASE NOTE: There is a limit to ticket availability. If you find that you cannot attend after booking, please ensure you cancel your ticket to make it available for others, thank you. Our 'A' Board starting point is near the entrance to Kings Manor in front of the Art Gallery.

The service is intended for individuals, couples and families and tickets are limited to 6 people per booking. This service is NOT available for commercial tour groups. Bookings for educational or voluntary organised tour groups should be made with our desk officers via email at avg1951@hotmail.com.

Names and contact details of visitors have been taken as part of the booking process.

We reserve the right to cancel the tour should circumstances in the judgement of the guide on duty be such that it is not safe to undertake it. We also reserve the right to refuse any individual who cannot or will not observe the safety precautions.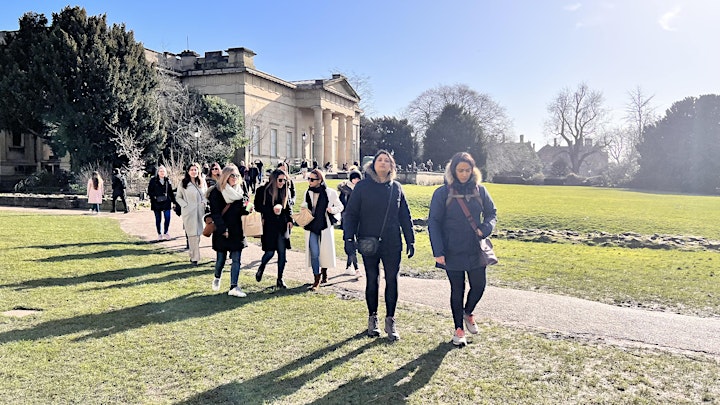 Time

(Saturday) 10:30 am - 12:30 pm
Location

Exhibition Square

Exhibition Square, York, YO1