#OHUBFridays
07feb(feb 7)6:00 pm08(feb 8)12:00 am#OHUBFridays
Event Details

#OHUBFridays offers New Orleans's emerging tech, startup & venture ecosystem the opportunity to connect on the 1st Friday of each month!

#OHUBFridays is the monthly authentic networking event and expert speaker series held on the 1st Friday of the month in New Orleans, Louisiana. Authentically connect with the region's emerging diverse, equitable and inclusive technology, startup and venture ecosystem. Hear from the nation's leading innovators, entrepreneurs and investors. Learn about OHUB's New Energy Technology Incubator powered by OHUB, 100 Black Angels & Allies Fund, Greater New Orleans, Inc., H2TheFuture & The Commerce Department's Economic Development Administration. Each year, the NETI will invest up to $500,000 in five new energy technology venture-backable startups that complete OHUB's High Growth Company Building programming. Stay tuned for application details. All are welcome!

RSVP required.
Friday, December 1, 2023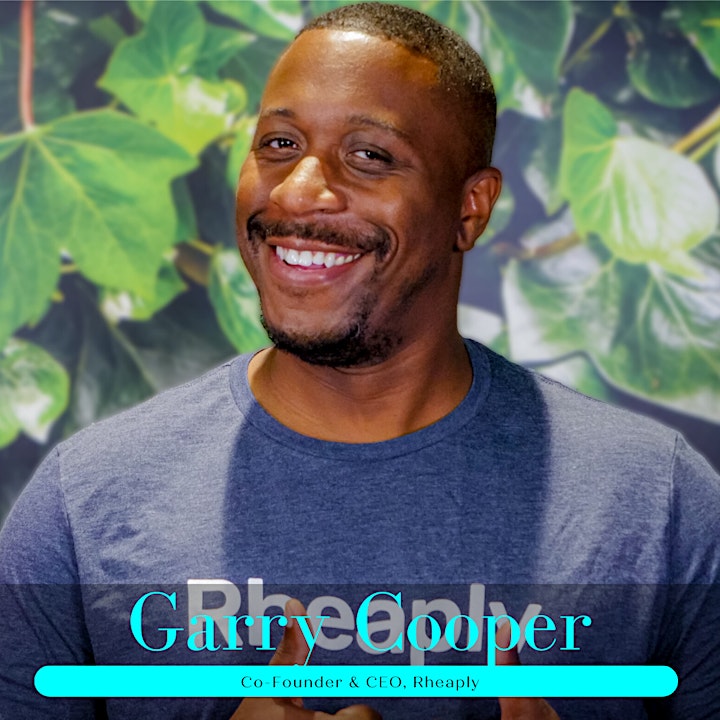 Dr. Garry Cooper is the Co-founder and CEO of Rheaply, a Chicago-based tech company that enables Fortune 500 companies, government agencies, and universities to better visualize, quantify, and utilize their physical resources. He also serves on the boards of directors of P33 Chicago and 1871, the faculty of Northwestern University, and the investor team at LongJump Ventures, of which he is a founding partner. Previously, Garry facilitated supply chain and performance improvement for enterprise businesses at Ernst & Young. As a result of his work, Garry has received recognition on the Forbes Next 1000, Chicago Magazine's The New Power 30, and Crain's 40 Under 40, and as a Scholar at Google for Entrepreneurs. Garry has published in high-impact, peer-reviewed international journals and holds a U.S. patent. He holds a PhD in neuroscience from Northwestern University, a certificate in management from the Kellogg School of Management, and a BS & BA in mathematics and chemistry from Indiana University.
Friday, January 6, 2024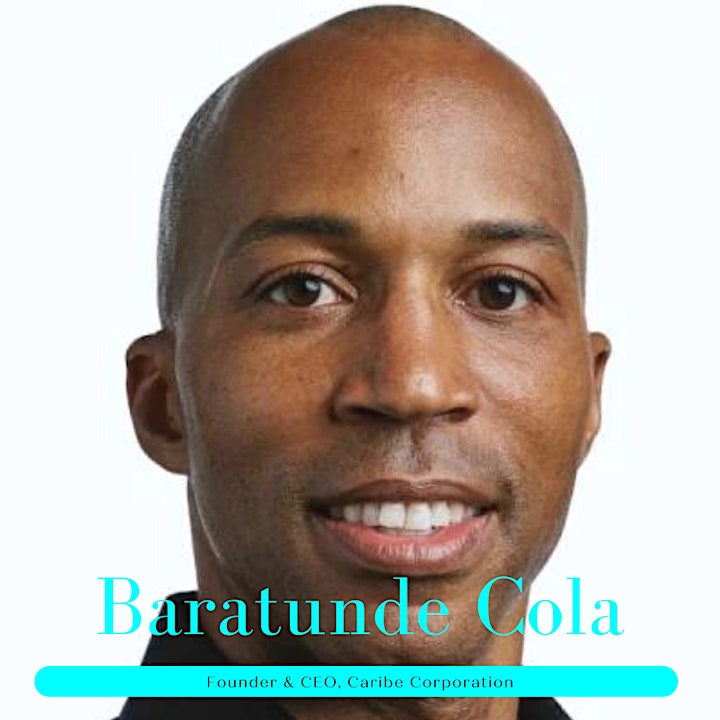 Dr. Baratunde Cola, the CEO and Founder of Carbice Corporation, was first inspired by the human potential of carbon nanotubes (CNTs) in 1999 while a student-researcher-athlete in mechanical engineering and football at Vanderbilt University. After a brief stint in private business and politics, he finished his Ph.D. studies at Purdue University in 2008 with 25 peer-reviewed journal and conference publications and quickly became a noted world expert in the fabrication of aligned CNTs and advanced materials applied to energy technology and thermal management. As a tenured professor at Georgia Tech, Bara has published over 100 peer-reviewed research papers and has participated in over 100 speaking engagements. He is the recipient of a number of awards including the 2017 Alan T. Waterman Award, recognizing the nation's top scientist or engineer under 35 years of age. He has several former students who are now professors at leading universities. Bara is also a member of the distinguished Board of Advisors for the Smithsonian Institute Museum of Natural History.
With his unique life experiences and skill set, Bara has led the growth of Carbice from a small lab in 2011 to a 20,000-square-foot headquarters and global production facility in Atlanta, GA — the largest vertically aligned carbon nanotube production center in the world — with additional team members in Toulouse, France, and Silicon Valley. With repeat customers for Carbice Space Pad™ and Carbice Ice Pad™ across key sectors including aerospace & defense and data center, Bara and his Carbice team are driving continued innovation in nanotechnology – on earth and beyond.
Friday, February 2, 2024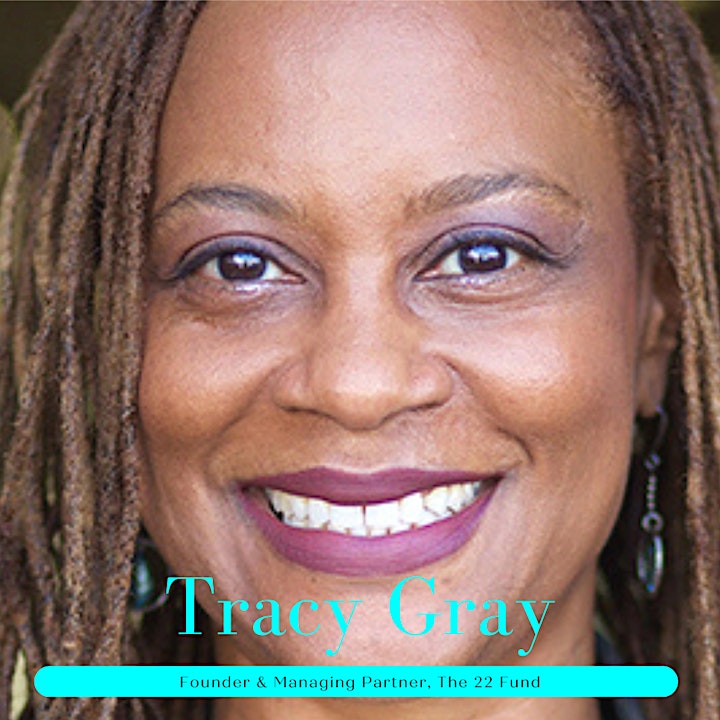 Ms. Tracy Gray is the Founder and Managing Partner of The 22 Fund (The 22), an impact, early growth venture capital/private equity firm with a mission of creating the clean, quality jobs of the future by increasing the global competitiveness of manufacturing companies, intentionally targeting women- and BIPOC-owned businesses. She is a Board Director for Applife Digital Solutions, Inc (ALDS), a publicly-traded, fully-reporting, start-up incubator/venture studio, and the California State University, Dominguez Hills Philanthropic Foundation Endowment. She is also a Lead Partner at Portfolia Green & Sustainability Fund and an Executive-in-Residence at the Los Angeles Cleantech Incubator (LACI). She is the first Social Impact Fellow at the UC Berkeley Haas Business School's Center for Equity, Gender, and Leadership.
After giving a TEDx Talk entitled "Why It's Time for Women to Be Sexist with Investment Capital," Ms. Gray founded the non-profit We Are Enough. WAE's mission is to educate ALL women on how and why to invest in women-owned, for-profit businesses or with a gender lens. Ms. Gray is featured in the recently released book "200 Hundred Women: Who Will Change the Way You See the World" and received the Bad Ass Woman in Green award from the California League of Conservation Voters.
Moderator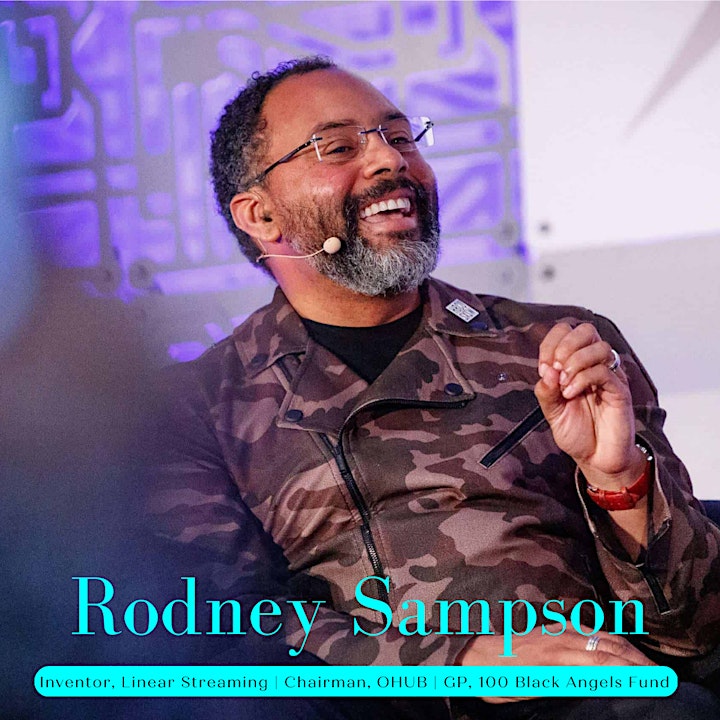 Rodney Sampson is heralded as the leading inclusive innovation, entrepreneurship and investment ecosystem builder in the world, particularly given his mission to ensure that everyone, everywhere, particularly socially and economically disadvantaged communities, have equitable opportunities in the fourth industrial revolution and beyond as definitive paths to building new multi-generational wealth with no reliance on pre-existing multi-generational wealth.
Throughout his two-decade plus entrepreneurial career, Sampson has co-founded technology startup companies that have overcome the odds by collectively raising more than $20 million in angel and venture capital, creating hundreds of new jobs and generating tens of millions in revenue before acquisition or going public.
At the beginning of the 21st century, Sampson was a pioneer of streaming software and social media infrastructure technologies as the cofounder of Multicast Media Technologies (Streamingfaith.com) and EFactor (EFCT). He was one of three Black co-founders during this era whose high growth technology startups raised over $1 million in angel and venture capital and were subsequently acquired for eight figures. In October 2021, Sampson and his wife in an unprecedented and historic acquisition purchased Piksel Americas, Piksel France, Kewego Espana and Streaming Faith to form Piksel Technology Corporation, the largest majority Black and woman-owned enterprise streaming software and infrastructure platform in the world.
In the early parts of his career, Sampson also built Intellectual Currency, a world class integrated go-to-market, publishing and advisory firm with clients ranging from major Hollywood film studios, cable networks, tech companies, global corporates, publishers, the United States government, African heads of state and leading Black church denominations.
Since 2007, Sampson has worked closely with high growth startups and early-stage venture funds as a senior advisor, investor and limited partner. His current advisory and investment portfolio includes Fearless Fund, Kinly Bank, JTECH, Cross Culture Ventures, TechSquare Capital, Lead Out Capital, Digit, Plum.io, Patientory and Momentum Learning and more.
In 2013, Sampson co-founded Opportunity Hub (OHUB) as a follow up to the highly successful Kingonomics' book release and large-scale conferences in Atlanta, GA and Washington, DC. OHUB scaled quickly to become the world's leading minority-owned multi-campus technology hub, entrepreneurship center and coworking space featuring hundreds of events a year, the minority-serving institution of the fourth industrial revolution, talent agency and startup accelerator. Leveraging its proven, metrics-driven blueprint and methodology as outlined in "Building Inclusive Entrepreneurship Ecosystems In Communities of Color" with The Federal Reserve Bank, OHUB is a partner to commercial real estate developers, economic development corporations, civic councils and chambers, municipalities, technology companies, the fortune 100, high-growth startups, venture funds, foundations, associations, colleges and universities and beyond. OHUB's foundation is dedicated to equitable federal, state and municipal policy formation, economic advocacy and early exposure to the fourth industrial revolution.
From 2015-17, Sampson was a Partner at TechSquare Labs, an innovation lab, seed stage venture fund and creator of the $100,000 Atlanta Startup Battle. Today, TechSquare Labs' portfolio companies have raised follow on capital of nearly $400 million, are valued at over $2 billion, generate over $100 million in annual recurring revenue and employ over 1,500 people and growing. He remains the largest minority Limited Partner in the fund.
As the General Partner of 100 Black Angels and Allies Fund I, Sampson is creating a new generation of investors to advance venture funds, founders and ecosystem building companies committed to racial equity in the fourth industrial revolution. Key investments and joint ventures to date include MaC Ventures, SoloFunds, Goodr, Rheaply, 7th Avenue, Kanarys, Zirtue & JTECH Energy.
Sampson is also a Nonresident Senior Fellow in the Metropolitan Policy Program at the Brookings Institution in Washington, DC; a Venture Partner at Draper Goren Holm; and former Keohane Distinguished Visiting Professorship at the University of North Carolina at Chapel Hill and Duke University where he created his Black Technology Ecosystem Investment and Diversity, Equity & Inclusion Solutions (DEIS) certificates.
Sampson previously served as the 1st Head of Diversity at Mark Burnett Productions, executive producer of the hit ABC show, Sharktank and was responsible for increasing the representation of minority founders and guest sharks on the show driving capital to the culture and delivering an Emmy to the producers.
A strong believer in philanthropy and its role in social impact and advocacy, Sampson supports and serves on the boards of OHUB Foundation, Black In AI, Artificial Intelligence for All (AI4All), Multicultural Media, Telecom and Internet Council (MMTC), International Bishops Conference, and GA Blacks in Technology Policy Summit.
Sampson was educated at Tulane University, Pennsylvania State University College of Medicine and Keller Graduate School of Management; and is a life member of Omega Psi Phi Fraternity, Inc.
Sampson resides in Atlanta, GA with his wife and six children.
Previous Speakers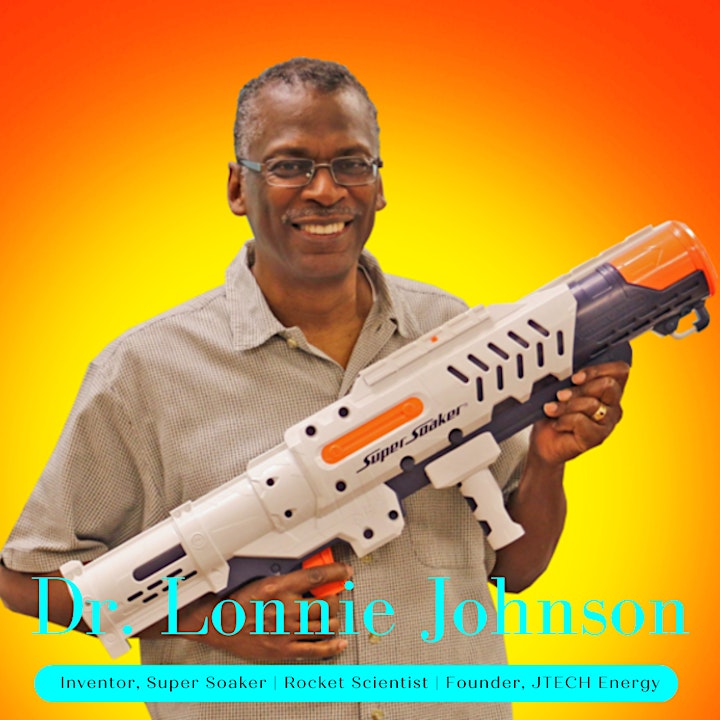 Lonnie Johnson is president and founder of Johnson Research and Development Co., Inc., a technology development company, and its spin off companies, Excellatron Solid State, LLC; Johnson Electro- Mechanical Systems, LLC; and Johnson Real Estate Investments, LLC.
Johnson holds a B.S. degree in Mechanical Engineering, an M.S. degree in Nuclear Engineering, and an honorary Ph.D. in Science from Tuskegee University. Upon graduation, he worked as a research engineer at Oak Ridge National Laboratory, and then joined the U. S. Air Force, serving as Acting Chief of the Space Nuclear Power Safety Section at the Air Force Weapons Laboratory in Albuquerque, New Mexico. In 1979, he left the Air Force to accept a position as Senior Systems Engineer at the NASA's Jet Propulsion Laboratory in Pasadena, California, where he worked on the Galileo mission to Jupiter. Returning to the Air Force in 1982, he served as an Advanced Space Systems Requirements Officer at Strategic Air Command (SAC) headquarters in Omaha, Nebraska, and as Chief of the Data Management Branch, SAC Test and Evaluation Squadron at Edwards Air Force Base in California. He was awarded the Air Force Achievement Medal and the Air Force Commendation Medal on two different occasions. In 1987, he returned to the Jet Propulsion Laboratory where he worked on the Mars Observer project and was the fault protection engineer during the early stages of the Cassini (Saturn) project. He was responsible for ensuring that single point spacecraft failures would not result in loss of the mission. During his nine year career with JPL, he received multiple achievement awards from NASA for his work in spacecraft system design.
In 1989, Johnson formed his own engineering firm and licensed his most famous invention, the Super Soaker® water gun, to Larami Corporation. Two years later, the Super Soaker®, generated over $200 million in retail sales, and became the number one selling toy in America. Larami Corporation was eventually purchased by Hasbro Corporation, the second largest toy manufacturer in the world. Over the years, Super Soaker® sales have totaled close to one billion dollars. Currently, Lonnie Johnson holds over 100 patents, with over 20 more pending, and is the author of several publications on spacecraft power systems.
Two of Johnson's companies, Excellatron Solid State and Johnson Battery Technologies, Inc. (JBT) are developing revolutionary energy technology.
JBT is introducing a new generation of rechargeable battery technology which has the potential to revolutionize the battery industry. Providing a source of energy many times that which exists today in a substantially reduced size, this technology will solve many of the problems related to technology mobility in the future.
Excellatron has developed a thermodynamic energy conversion technology that converts thermal energy to electrical energy with significant advantages over alternative systems. This technology has the potential to revolutionize the global energy market when fully commercialized.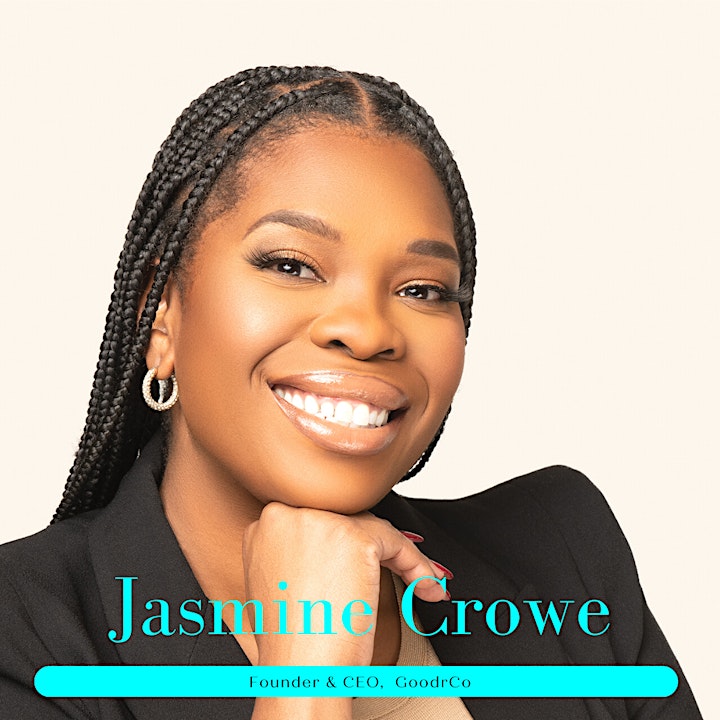 Jasmine Crowe-Houston is an award-winning social entrepreneur, children's book author, and determined leader working to make the world a better place. In 2017, after years of feeding people experiencing homelessness from her own kitchen, Jasmine launched Goodr, a sustainable waste management company that leverages technology to combat hunger and reduce food waste. She has been featured on CNBC, Oprah Magazine, Forbes, Fast Co., New York Times, and named by Entrepreneur Magazine as one of the top 100 influential female founders and Insider's 100 People Transforming Business. Under Jasmine's leadership, Goodr has provided over 30 million meals to those in need and redirected millions of pounds of materials from landfill. Jasmine currently sits on the board for Metro Atlanta Chamber, and Drawdown Georgia.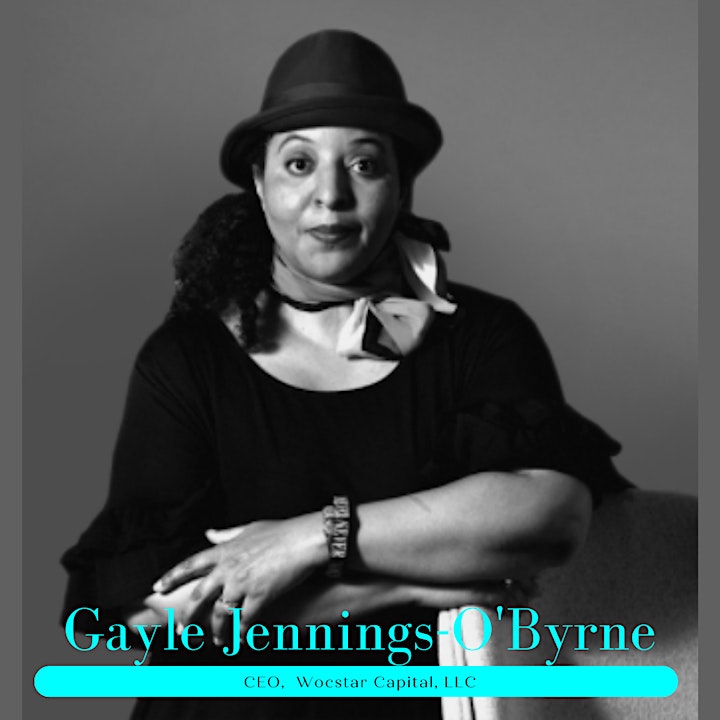 Gayle Jennings-O'Byrne is CEO of Wocstar Capital, and co-founder of the Wocstar Fund, an early-stage venture fund that invests in the future of consumption and innovation using a female arbitrage strategy — women of color tech entrepreneurs ("WOCstars").
Gayle (pronounced: Gay-l) was named "10 Women Changing the Landscape of Leadership" by the New York Times, March 2021 and Top 10 Women of Influence in Venture Capital by Venture Capital Journal, July 2022. She is an instructor at Wocstar Academy and co-founder of the Ally Capital Collab, an initiative to tackle systemic underinvestment in women of color fund managers.
Gayle has over 30+ years of wall street, technology, philanthropy, training, and professional speaking experience. She is a former mergers and acquisitions banker at JPMorgan. She led the capital/planning effort for the Cinema High School, 1st public high school of its kind. She began her career at Sun Microsystems.
She is a graduate of the Wharton School of Business, the University of Michigan, and an attendee of the National University of Singapore and the City of London Polytechnic.
Gayle is President of The Nantucket Project Academy and former board member of Women.NYC, NYC Economic Development Corporation and current board member of BE.NYC (Black Entrepreneurs), NYC Department of Small Business Services. Gayle is a 2022 recipient of the U.S. Presidential Lifetime Achievement Award, 2021 Tri-Delta Woman of Achievement Award. Associate Producer of "Thoughts of a Colored Man" a Broadway play (October 2021) and investor in "For Colored Girls Who Have Considered Suicide / When the Rainbow Is Enuf" (April 2022) which was nominated for seven Tony Awards®.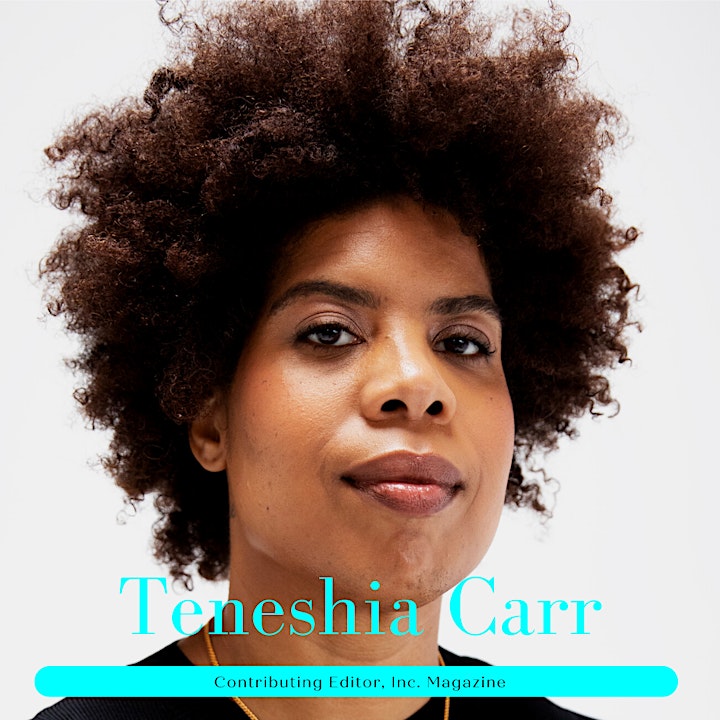 Teneshia Carr started her career in 2005, working as a photographer, creative director and then consultant across various brands based in London, New York, and Tokyo. These services also included leading internal discussions on (EDI) Equity, Diversity, and Inclusion helping companies have the tough conversations.
Carr started Blanc Media and Blanc Magazine in a small London studio in 2011 with an eclectic group of creatives and influencers looking for a new way of working within the fashion industry. Blanc began as a ray of hope for those creative influencers feeling underserved, underrepresented, unheard, and in need of authentic inspiration and a media platform that celebrated otherness. From the time she was 15 years old, she knew that she wanted to tell the stories of people who looked like her and those around her, although she didn't see them represented in the visual world of fashion that she loved. With Blanc Magazine, she hoped to change that. Blanc Media now engages in innovative projects with global brands such as Gucci, Tiffany and Co, Dior, and Louis Vuitton. Blanc Magazine is Internationally distributed four times per year.
Aside from her work with Blanc, Carr is a part of several programs and initiatives to champion creatives of color, including a partnership with Camera Nazionale Della Moda Italiana and the Fashion Minority Alliance. She is also currently a Contributing Editor Inc. Magazine writing about Diversity and Inclusivity with a focus on exploring the experiences of black business owners. The culmination of this work is a channel found on Inc.com called All the Hats, where she curates the trials, triumphs, tips, tricks, thoughts, and, of course, the jam-packed days of Black women entrepreneurs.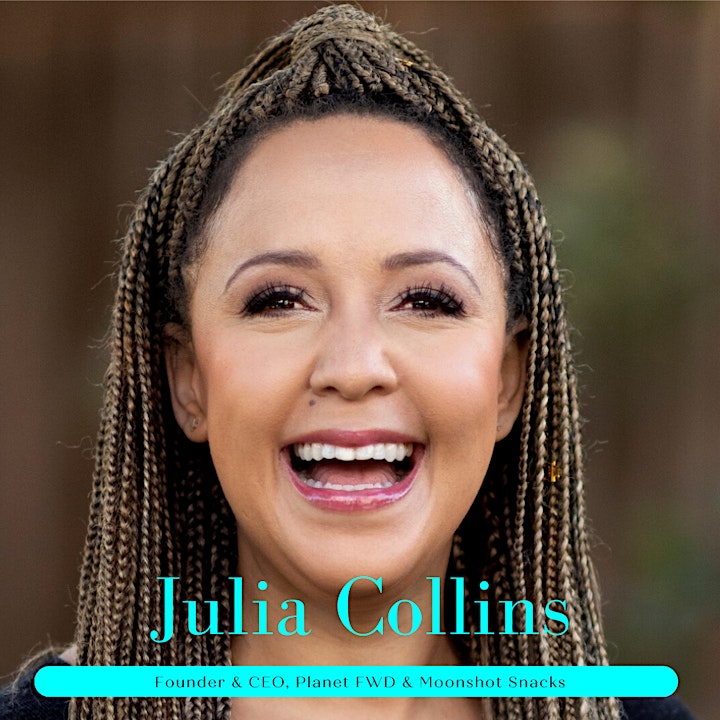 A serial entrepreneur, Julia Collins discovered food was her calling as a young girl in San Francisco where it was the epicenter of her community. She's spent her early career building industry-leading food companies in New York City, growing brands such as Union Square Hospitality Group, Mexicue, Murray's Cheese and Harlem Jazz Enterprises. She went on to co-found Zume Pizza where she became the first Black woman to create a company valued at over a billion dollars. In 2018, she became a mother and gained clarity on her life's purpose: bringing delicious food to people in a way that helps heal the planet for everyone, including her son.
Today, Julia leads Planet FWD, a company on a mission to tackle climate change by making it easier to bring climate-friendly products to market. Empowering the next generation of sustainable brands through its proprietary software, Planet FWD's platform provides food, fashion and beauty brands with the tools to understand, reduce and neutralize their carbon footprint, and get on a path to net zero emissions. The platform is inspired by Planet FWD's own snack brand, Moonshot, which launched in 2020 as the first climate-friendly snack brand.
In addition to leading Planet FWD, Julia sits on the advisory council for Launch with GS, the Food for Climate League board and is an EIR for Cleo Capital. She is an active angel investor focused on funding female entrepreneurs and BIPOC founders. Julia is also an Ambassador for the Smithsonian National Museum of African American History and Culture.
Julia graduated from Harvard University and earned her MBA at Stanford University's Graduate School of Business. She resides in San Francisco with her 2 sons and partner.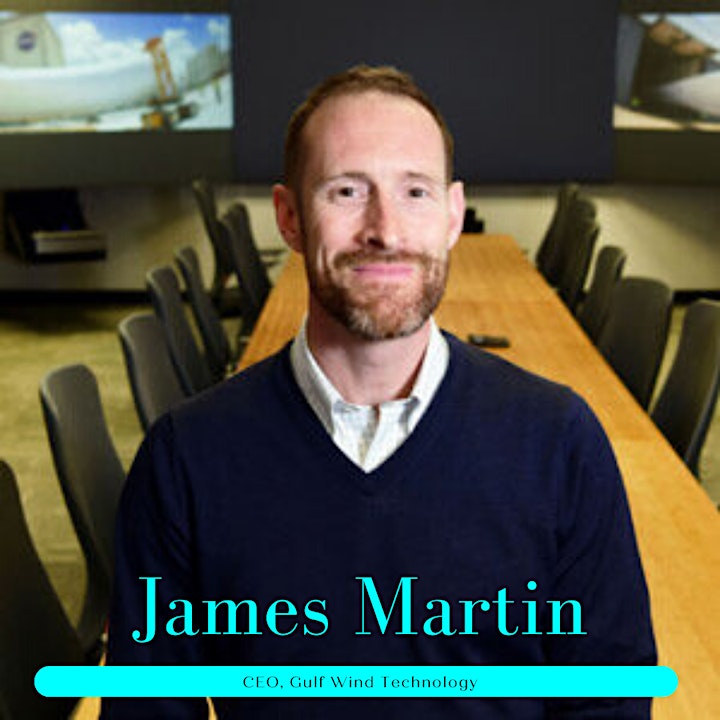 James Martin is CEO of the New Orleans based company, Gulf Wind Technology. One of their founding missions is to develop and demonstrate technologies that will remove barriers for offshore wind power in the Gulf of Mexico, through innovations in safety, rotor design, and system operation in weather events such as hurricanes.
James moved from the UK to Louisiana in 2010 to establish the world's first advanced manufacturing and technology center for Wind Turbine blades, which was based at the NASA Michoud campus in New Orleans East. James holds a Design and Technology degree from the University of Plymouth and an MBA from the Freeman Business School at Tulane University.
Over the past decade, James has enjoyed driving consortia relationships in the Gulf of Mexico region, including STEM, College and University, as well as businesses looking to diversify their technical expertise from the established energy industry into Onshore Wind, which has been a booming in states such as neighboring Texas. With the US being an emerging leader in the 'full spectrum' Renewable Energy transition, the team is looking to step up their efforts and focus on driving technology solutions in the upcoming Offshore Wind framework.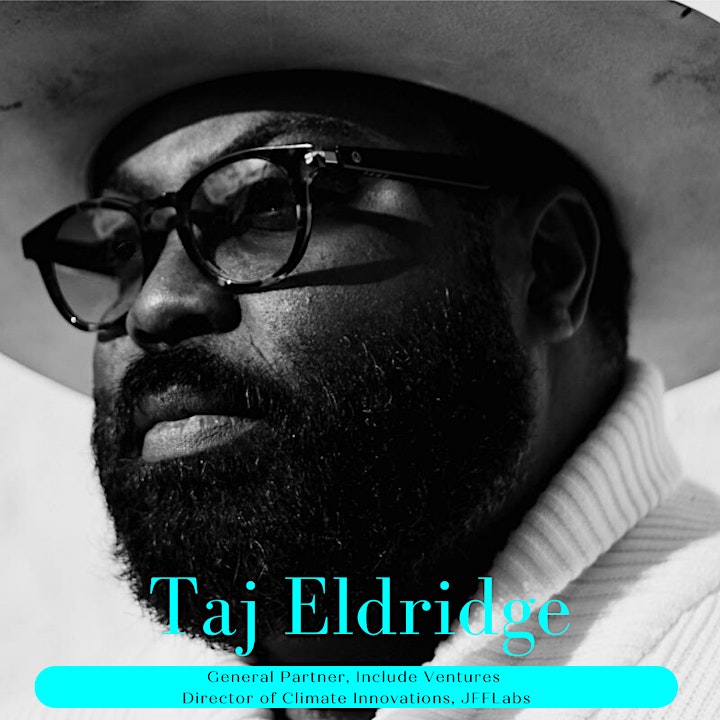 Taj Ahmad Eldridge is a 25+ year investment professional whose career has included high level executive roles in banking, asset management, alternative investments, and entrepreneurship. As General Partner of Include Venture Partners and former Senior Director of Investments at the Los Angeles Cleantech Incubator (LACI), Eldridge has built a longstanding career with expertise in the fields of fintech, media, energy, transportation, and the circular economy. Eldridge is also one of the 70 Black Investors in Bevy.com – a $325 million virtual conference platform as noted in AfroTech.
At LACI, he established both the LACI Impact Fund I (LIF I) and the LACI Debt Fund to allow cleantech companies to grow with diverse capital. These funds utilize an equity impact lens to encourage invested companies to have environmental, economic, and social impact – particularly on increasing the number of underrepresented voices in the cleantech industry. In addition, Eldridge created programs such as LACI Investor Talks (LIT), the LACI Investor in Residence program, and the Player to CEO Athlete-Investor Impact Summit Series with JP Morgan Chase. He has been named one of the 53 Investors to Watch in 2021 by Pitchbook & 101 Black Titans in Tech while nurturing and building a team of investment activists.
Prior to LACI, Eldridge was the Director for the Incubator at the University of California in Riverside, California. During his tenure as Director, his team brought a $10M venture fund (Highlander Fund) to the Inland Empire – the first for the region. Because of Eldridge's focus on blending entertainment, policy, and entrepreneurship, the region was named the #4 city in the United States for Diverse Entrepreneurs via Entrepreneur Magazine.
Eldridge began his career as a banker and economist with Wells Fargo Bank, UBS Investment Bank, and TRW Investments. He has also been a Founder, Board Member, and Investor in companies such as ILTG Media, Boswell Official Apparel, Voter, Xtopoly, Rookielook, iListen, KYC Hospitality, KIGT, Majira Project, CleanTek Capital and ConCreates.
He also serves on the Climate Finance Advisory Team of the Community Investment Guarantee Pool (CIGP), the Executive Board of the Homeboy Industries Ventures Fund, and The Majira Project – a Boston Consulting Group Venture Studio.
He has been profiled in publications such as Impact Alpha, Los Angeles Business Journal, Pitchbook, Forbes, GreenBiz, Entrepreneur Magazine, and more regarding his tireless efforts on achieving alpha while also advancing equity.
Eldridge has a BA degree in poetry & literature from Texas A&M University-Commerce, an MBA degree in International Business from Pepperdine University, and studied geopolitical economics at Claremont Graduate University as a PhD. He also studied abroad at The Universidad Adolfo Ibanez in Santiago, Chile, The Universidad Do Porto in Porto, Portugal, and The Hong Kong University of Science and Technology (HKUST) in Hong Kong, China.
Mr. Eldridge is an avid audiobook bibliophile and a lover of music of all genres.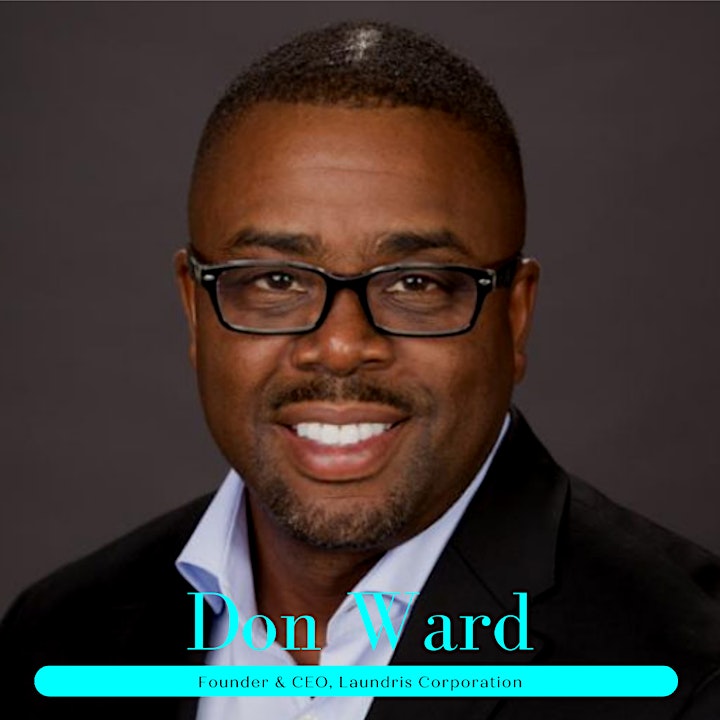 As CEO, Don has successfully grown Laundris from a commercial linen service to a tech company disrupting the laundry industry. Google has recognized Don as one of 30 Black Founders in America to watch in 2021, is a recipient of the Google for Startups' Black Founders Fund and was a top 10 Finalist of Top Black Founders in Texas by Dallas Cowboy Jaylon Smith's Minority Entrepreneur Showcase.
Time

7 (Friday) 6:00 pm - 8 (Saturday) 12:00 am
Location

Bayou Braces

10980 I-10 Service Road, New Orleans, LA 70122